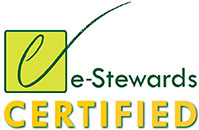 E-Stewards Certification is the Highest Industry Recycling Standard available to recyclers. Very rigid e-waste (electronics) procedures, processes, documentation, downstream vendor verification and shipping regulations are required. Routinely audited by third party licensed auditors to insure all proper Recycling Processes, Data Security Procedures, Environmental and Health and Safety Regulation are constantly maintained, controlled and documented, protecting human health, the environment and protection for customers from fines and/or hazardous clean up cost.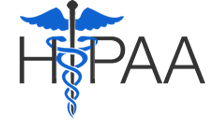 HIPAA Health Insurance Portability and Accountability Act – Security and privacy standards to ensure PHI "protected health information" remains safe. At Recycle Boise we shred hard drives, it is the only 100% guarantee your electronic media is totally destroyed.
Who you hire to recycle your computers and what they do with your equipment after it leaves your building can have a big impact on whether you stay in compliance with HIPAA rules.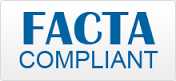 FACTA Fair and Accurate Credit Transaction Act – Requires that all businesses, regardless of size or industry, protect and dispose of sensitive and personal data they collect. This rule was enacted by the Federal Trade Commission does not allow any wiggle room for any business.
At Recycle Boise by shredding your hard drives it completely destroys the information contained on them.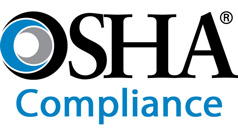 Occupational Safety and Health. To save lives, prevent injuries and protect the health of America's workers. At Recycle Boise we maintain a reporting and record keeping system to keep track of job-related injuries and illnesses. We provide training programs to increase knowledge about occupational safety and health.

SOX Sarbanes Oxley Law – United States Federal law enacted to enhance standards for all U.S. public accounting firms and enhancing corporate responsibility. One major provision requires companies to have a detailed secure disposal plan of obsolete business data (hard drives). Recycle Boise we shred your hard drives, SOX compliance.

GLB Gramm Leach Bliley Act – Also known as the Financial Services Moderation Act requires financial institutions to protect the security, confidentiality and integrity of non-public customer information through administrative, technical and physical safeguards.
Use Recycle Boise, we are a Responsible Recycler.